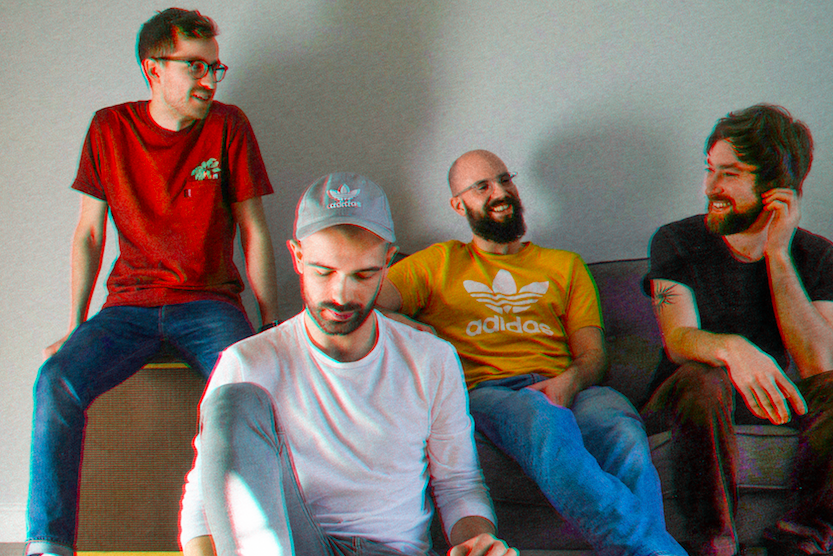 Today, we are delighted to bring you an exclusive first play of  'Tooth' the brand new single from Right Chord Music favourites Little Brother Eli ahead of its official release tomorrow. If you've recently had a bad break-up, we may just have found the ideal first track for your 'over you' playlist.
"I hope you wake up in hell, 'cos heaven won't treat you well." 
Our support for Little Brother Eli started on Episode 33 of our Lost On Radio Podcast, back in 2013. That was followed by a First Signs of Love Feature (Our new bands feature) for their track Animal Fair, in the same year, and a Band Of The Week feature in 2016.
Little Brother Eli are a four piece from Oxford consisting of: Alex Grew, Joshua Rigal, Adam Stowe, and Benji Page. They combine, disco and electro sounds with hip-hop rhythms. The band have toured extensively since their conception in 2013. Think growling guitars, danceable beats, electro breakdowns and catchy hooks in abundance.
The band will be launching Tooth at a sold out show at the Wheatsheef in Oxford 
24th Feb. If you aren't lucky enough to have tickets head to London on March 20th to see them play at The Monarch in Camden, and watch out for more live announcements coming soon.