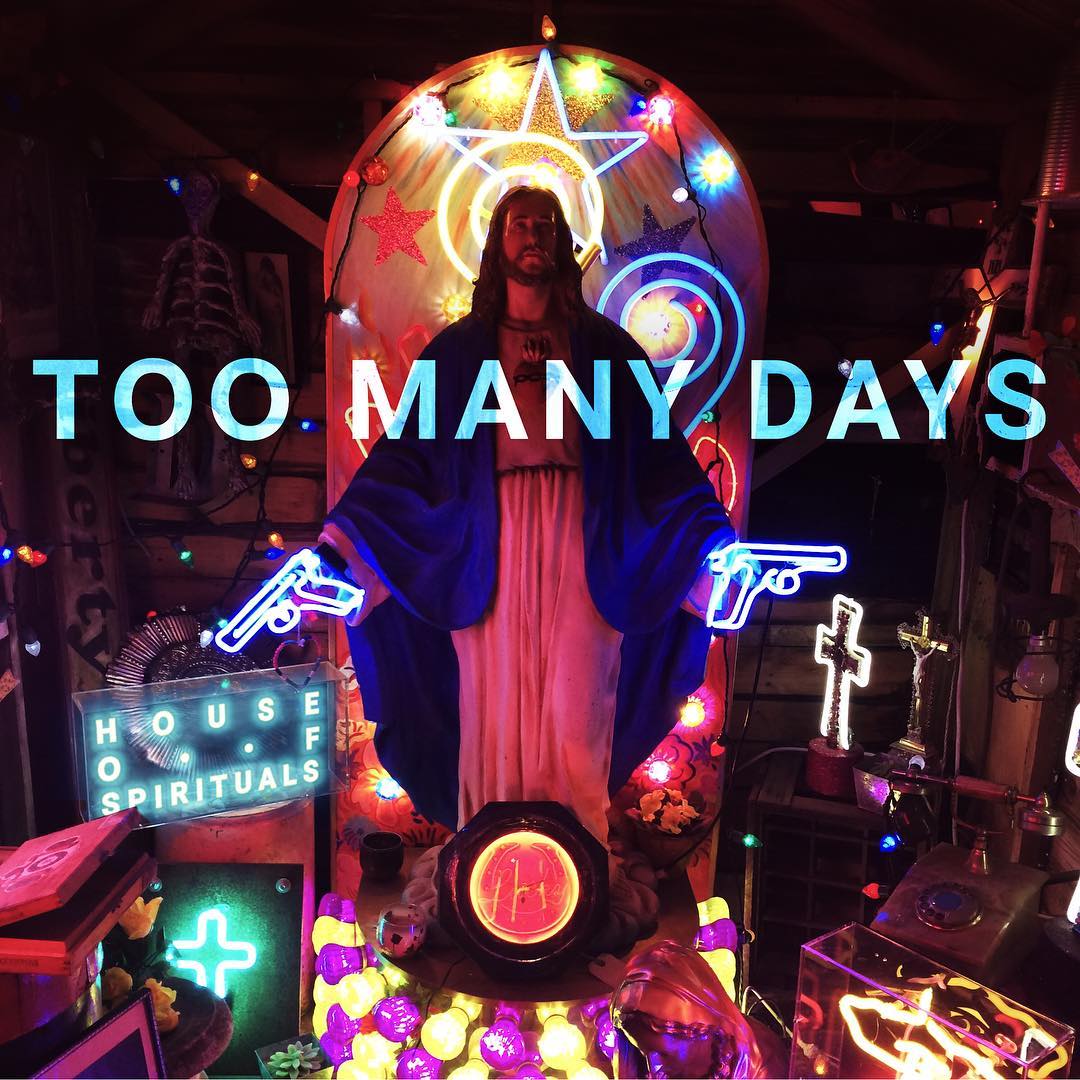 After a considerable absence, London's House of Spirituals have returned with a new single, and what is their finest work to date.  'Too Many Days (Ninja Mix)' is a re-working of their 2015 single of the same name, and whilst the basic elements remain the same, the remix demands significantly more attention.
Inspired by the Alan Lomax field recordings of the chain gangs from America's deep south, the influence of old soul and jazz from this region can be heard throughout.  The electronic duo have achieved an organic, soulful sound, utilising recorded vocals and heavily affected chain-gang style lines.  The big band horns are propelled along by the insistent and gritty drum track, one of the big differences between the original single and new 'Ninja Mix' version.
Signed to High Tribe Records, House of Spirituals have re-imagined their own work and produced one of the catchiest, hook laden tracks we've heard this year.  From the songs' beginning you can almost hear it being used as backing to a new ad campaign, perhaps a stark Scandi Noir drama.  
The duo's previous single,  'Make That Money Long' has a similar feel, leaning heavily on the vocals, horns, and punchy drum lines.   Electronic but deeply rooted in old soul, it has elements of Gnarls Barkley, and with over 400,000 streams on Spotify, was clearly a popular release.  More recently, the duo featured on 'The Moon' by Hindi Zahara, which to date has had over one million streams on Spotify, and just shy of 200,000 views on YouTube.
It seems the duo are deliberately reticent when it comes to information about themselves, described as 'Spiritual 1' and Spiritual 2' on their Facebook page.  This lack of information hasn't stopped their music being hugely popular globally, especially in Brazil.  Their Twitter feed is active, full of appreciation for those playing their music, and recently stated that since House of Spirituals has one English member and one Spanish member, any play of their track is a deliberate 'finger up to Brexit.'  
The only real disappointment about House of Spirituals is the lack of material.  The most recent "Too Many Days" release is a remix of a single from 2015.  Their last single "Make That Money Long" was released in 2017.  With an ability to write such soulful and engaging alternative pop, it seems a shame that we haven't been given even more of their music to enjoy.  Similarly, there is no mention of shows or new releases on the horizon.  Fingers crossed that changes soon.
For now, just enjoy 'Too Many Days (Ninja Mix)' on repeat, for wherever you are it will undoubtedly make your day better.
Nicholas Cheek.