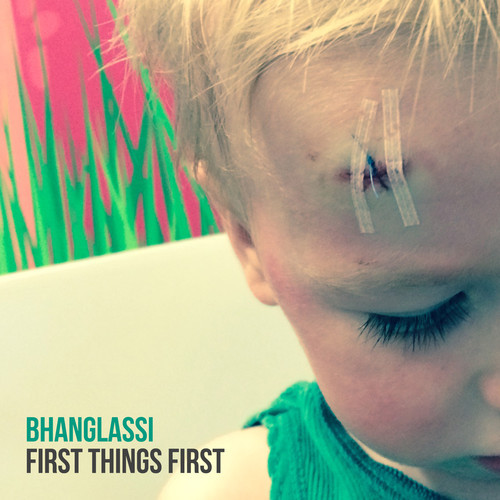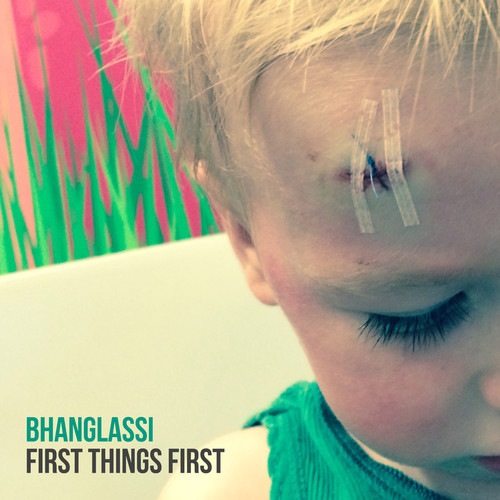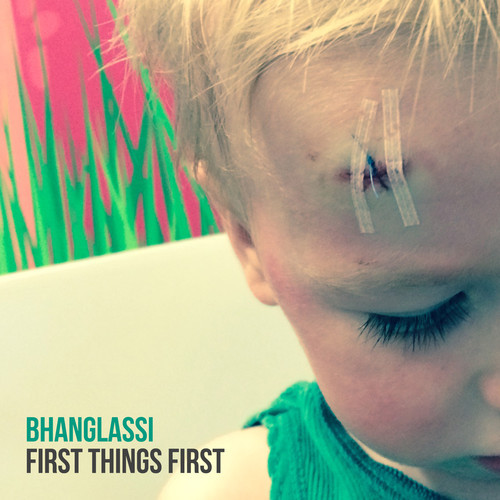 Back in May we featured 'SOS' on episode 80 of Lost On Radio now BhangLassi are back with a full length album called First Things First, the independently released album follows three previous EPs and features 12 original tracks spanning 7 years worth of song writing, arguments and brotherhood.
BhangLassi was formed by Chris Bond and Matt Dewsnap sometime in 2004 in Woolloomooloo (Eastern suburb of Syndey) Since then, they have increased in numbers, picking up 'Spoona' on drums, Alex Bell on Keyboards and trumpet and most recently, Mike Hole on bass.
The boys grew up in England and clearly soaked up musical influences from The Clash, Oasis, Kasabian and Arctic Monkeys. This is a classic bloke rock album, it's an album that would perfectly soundtrack a lads night out, it's an arms around your mates and sing album, an album to pull girls too (probably foreign students) and an album best served with strong beers happy hearts, and adventurous minds.
There is plenty to admire here, from the almost tender and reflective guitar driven 'Chasing Down The Sun' to the playful anthemic ode to Woolloomooloo (think Octopus's Garden by The Beatles), the high-octane, jet heeled 'hecticness' of SOS or album opener 'You're Right' that dances around your head with a wonderful hint of sarcastic glee.