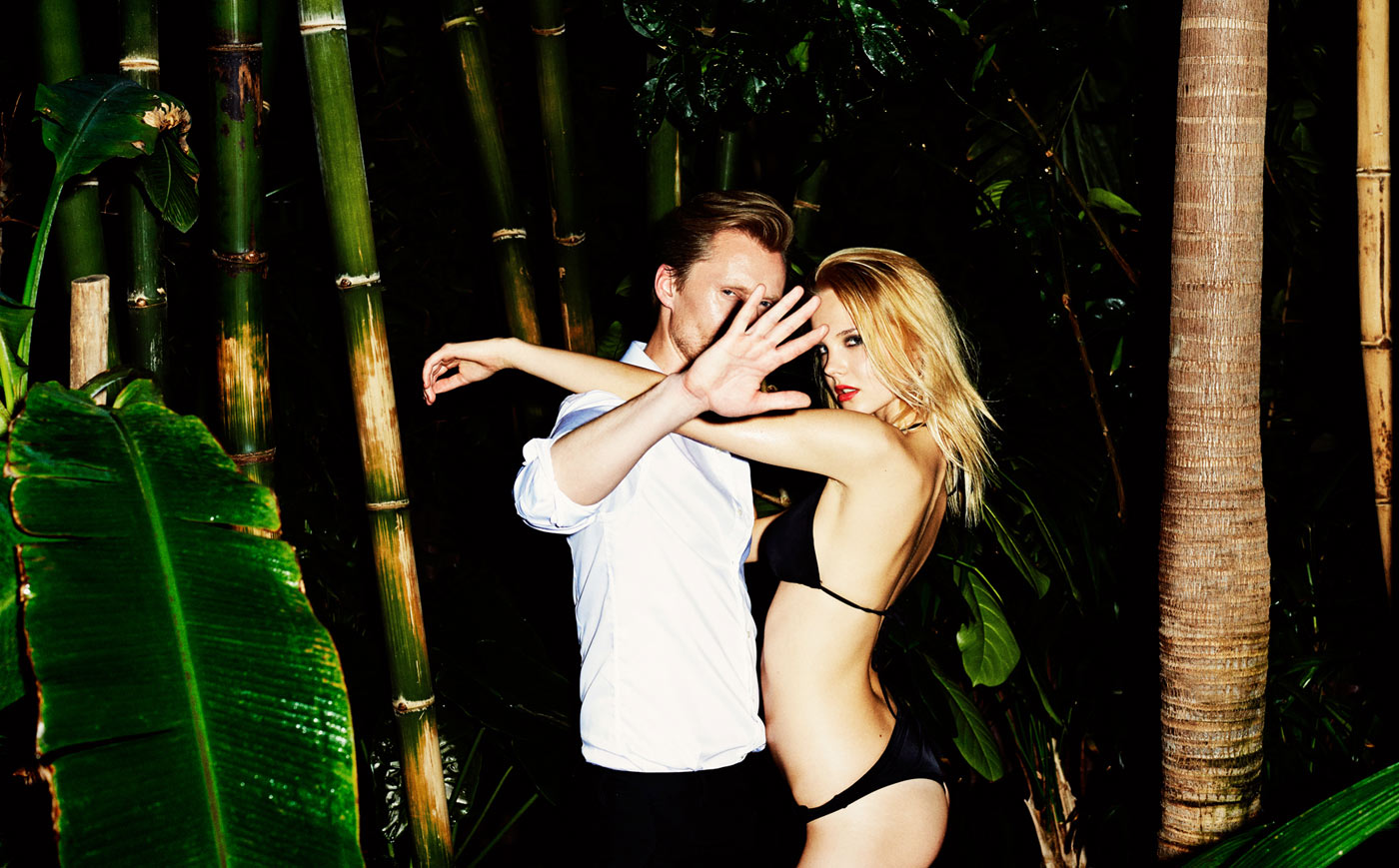 This is 'Sideways' the debut 5-track EP from Finnish duo Terminé released via Finnish label, Youth Control.
Terminé – Sideways
Terminé is the brainchild of prolific Finnish DJ Anton Sonin (Anjunabeats, Spinnin' Records and Universal Music) and singer-songwriter Ben Andreas .
Together they have created an EP that comfortably sits at the coolest of intersections between indie-rock and dance music. It's music for lazy, hazy sun filled days and sunset beach parties. As the New York snow falls around us, Terminé  bring warmth to our heart and a spring to our step.
The EP was influenced by the moody and epic atmosphere of french indie music, combined with 4/4 beats of kinda early-morning afterhours somewhere in East Berlin".
The EP's title track, 'Sideways,' kicks off the release with an echoing guitar riff before being joined by a repetitive xylophonic bassline, reminiscent of Dario G's 90s seminal tropical-house track 'Sunchyme', before Andreas' vocals begin to soar above the music's foundations. As the layers build in intensity with the addition of percussion and synths, the track develops to a guitar-led breakdown, staying true to the duo's unique blend of electro-indie tones.
The euphoric second track, 'Turn Off The Lights', continues with their chilled vibe, with the soothing vocals once again taking centre stage to the expertly layered sound-world crafted by Sonin, including powerful but unobtrusive percussion and even a biblical organ chord sequence. 'Satellites' continues the theme of echoing guitar riffs: layered with samples and punchy bass, the track has expertly timed peaks and troughs, stripping the song back to basics to highlight first a catchy bass riff and then Andreas' haunting falsetto vocals, before the dance-inspired rhythms and synths rejoin once again before a slow fade out.
The latter half of the EP switches it up a gear with a disco-funk inspired remix of 'Sideways' from Youth Control resident Roisto, whose previous work has premiered on the likes of Discobelle and Magnetic Magazine, the latter describing him as a 'disco powerhouse…he flexes his disco muscles, and god damn are they toned and strong'. Roisto's remix provides a completely fresh take on 'Sideways', whilst still staying true to the track's unique origins. Changing the tone once again, Sami Saari aka Atoll Tone offers up a deep and powerful progressive take on 'Turn Off The Lights', providing a darker perspective to close out the EP.
As debut offerings go, this is one the sun gods would welcome. Consistently engaging and diverse enough to be interesting from first to last. This is an exciting start from this Finnish duo.