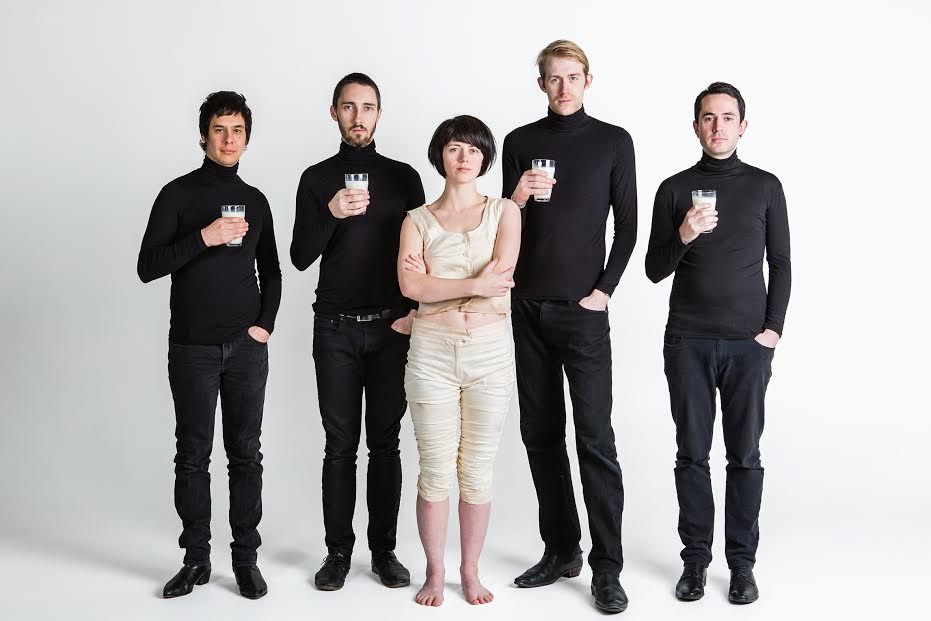 Hailing from Melbourne, Australia this is a 5-piece band 'Dear Plastic' they make part Avant pop, part trip-hop. It's music for anyone that fondly remembers Portishead, or Zero 7.
Regular listeners may recall us playing their track 'Everything's Coming Up Roses' on Episode 139 of our Lost On Radio Podcast. Despite being close to releasing their second album, it is their debut album 'The Thieves Are Babes' that continues to hold our attention. That's in part due to the mesmerizing video for last single Overwinter. Who wouldn't want to put on a huge cosy bear suit and hibernate to escape the cold months? The album has also just been re-released on colour vinyl, which seemed like the perfect excuse to revisit it and feature them as our band of the week.
The 14 track album begins with the 'Memo' surely it's only a matter of time before this track finds its way on to a James Bond soundtrack. 'Antimatter' has a cool jazz club feel about it with looped guitars and distorted vocals. Zebra Danio has a lighter pop sound, countered by 'Epic Delay' with it's experimental beats and heartfelt, exposed vocals.
'Buck Up And Pay The Reaper' has a Tarantino soundtrack feel about it, full of passion and malevolent danger.
'I (Internice)' provides a gentle and experimental instrumental mid-point interlude. It's an intimate home recording complete with back-ground TV noise. 'Little Seeds' was written about Scarlette's brother's and sisters, it's a soulful blissed-out track with added Mellotron. 'Dead Husband' is as dark and poignant as it sounds – inspired by the fear of a Stroke that leaves you unable to recognise the people closest to you. 'Ghost Of A Better Place' is enriched by strings and horns that provide a wistful euphoria. The album closes with 'Everything's Coming Up Roses' the track that first introduced us to Dear Plastic, it's deliciously dark, a song about grudges and sweet revenge that swirls around your head like water in a washing machine.
This is an album that takes you on a journey, with so much to hear and explore. It's layered loops and processed beats provide intrigue while lead singer Scarlette possesses a voice so powerful that she could sing the alphabet and make it sound compelling.
The Thieves Are Babes by Dear Plastic is available to download from iTunes, alternatively get your hands on a coloured vinyl here.