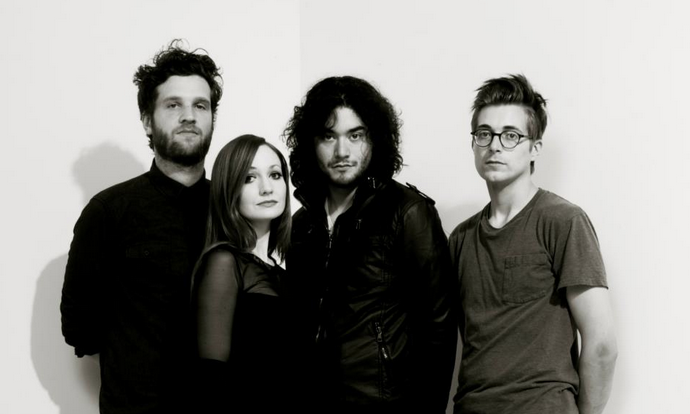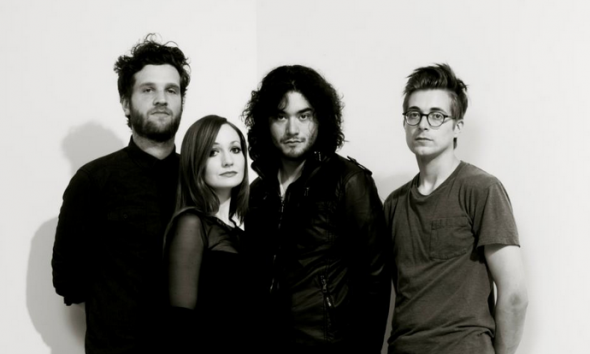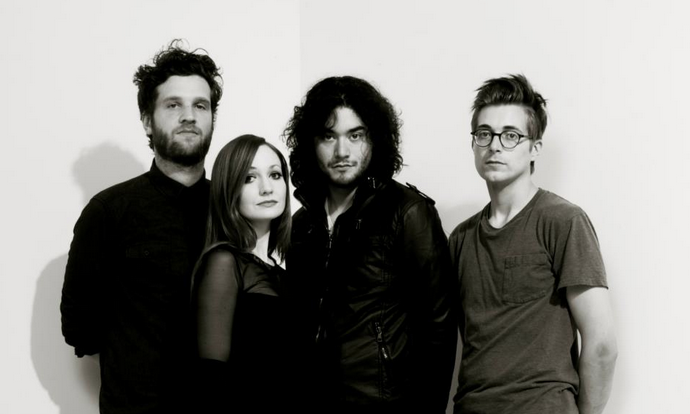 Minneapolis based four piece All Eyes, are an eclectic collaborative band, focusing on soft dance tones and acoustic pop. Writing compelling and hypnotic songs that captivate on both a musical and spiritual level, is what makes this band exception. With lead singer Alicia Wiley making every tune as captivating as the last, this is a band aptly named.
All Eyes' debut album 'Shelf Life,' released earlier this month, is an ornate piece of art, with a softness that is perfectly balanced with a subtle dystopian melancholy. Sultry female vocals are the key to this album's beauty. The lyrics and voice of the songs are mellow yet suprisingly passionate. Often the lyrics seem whispered and create something both soft and entrancing. 'On the Sidelines' is a perfect example of this. The track offers barely audible vocals, which help make the song so sensual. Layered musical instruments and implied dance notes give the song a similar style to that of Goldfrapp. The song is powerful and has a hypnotic sexuality to it that makes it endlessly emotive.
[soundcloud url="http://api.soundcloud.com/playlists/2732906″ params="?" width=" 100%" height="450″ iframe="false" /]
'Lost You Once' is a song that presents a collection of powerful lyrics and mellow dance rhythms. The song is complex and ethereal. Drawn out vocals, delicate synthesiser keys and a chorus that chimes with beauty, helps make the song one of the best on the album. 'All I Want' is a haunting track that dances on the edge of trance. The track begins with a rhythmic drumbeat that carries the song into sharp and catchy riffs. Finally, the most original track on the album 'I Will Come Through,' mixes dark rock with hypnotic pop to create a song that is both tranquil and artistic. It has a darker and heavier sound to it, which makes the track stand out from the others.
If Goldfrapp, Portishead and Lucy Rose wanted to write an album together, this is probably how it would sound. 'Shelf Life' is an impressive debut for this up-and-coming band, who offer sophistication and passion in their hauntingly beautiful music.
Jen Grimble
For more information, visit the bands website.
Related articles. Read our review of 'Lost You Once'