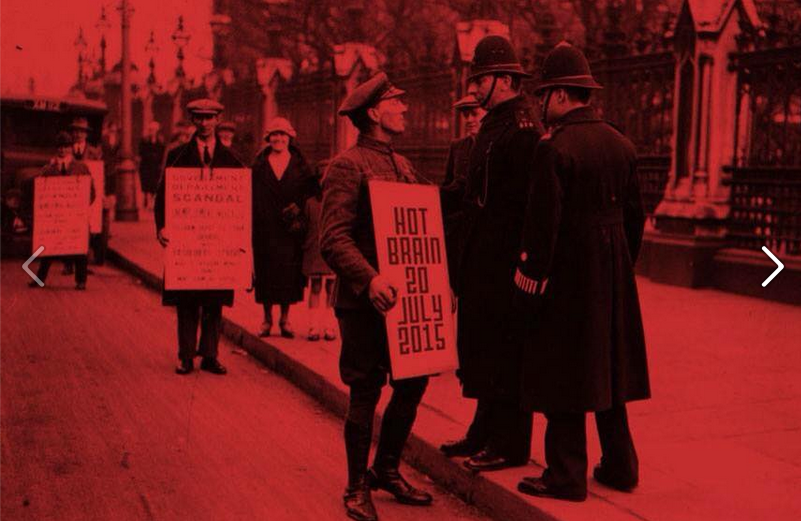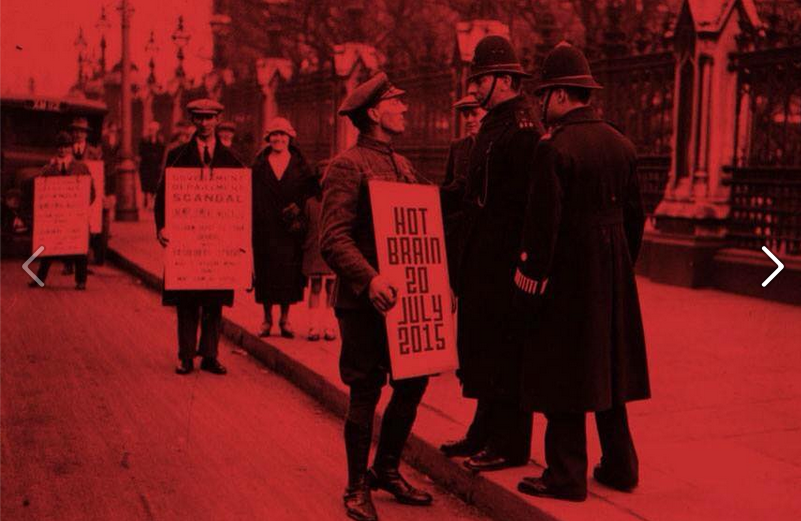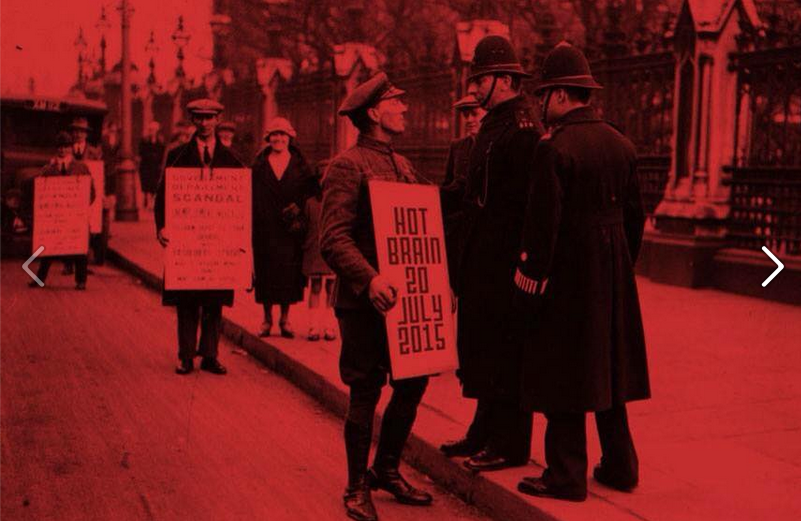 Contrary to what you might assume upon first listening, Mike Griffiths AKA Muncle, is essentially a one-man-band. This is not to say he performs with a drumkit on his back on the seafront in his native Bournemouth or anything but having grafted for years in numerous bands the multi-instrumentalist is going it alone. And he's doing a commendable job as he sounds like a three-piece.
[youtube width="640″ height="360″]https://www.youtube.com/watch?v=4tCLH8-Isws[/youtube]
Hot Brain is the new LP following a string of EPs since 2012 and the Bournemouth anti-band has produced a post-punk-metal record that is packed with high voltage riff led tracks that are more energetic than Lance Armstrong on an EPO binge.
Muncle's sound does have elements of 90s American ska influenced punk rock and his sound has similarities to the likes of Blink 182, Incubus and Reel Big Fish. It's surprising to know that Blur were his first love and are still Griffiths' favourite band. You can hear hints of this influence in 'Man Alive', our pick from the record. It's a brilliant track, which displays Griffith's ability on the guitar to produce catchy, infectious and at times menacing indie pop rock.
To compare Muncle to a generation passed however is perhaps a touch harsh. His sound is distinctive yet familiar and this record for us is steeped in Nostalgia – which is a positive trait.
Muncle has had airplay on the 'BBC Introducing' slot across the South of England with some strong write-ups and momentum starting to gather for this talented musician.
We aren't sure where the name comes from. The Man From Uncle is certainly close – perhaps it's fitting that one of the main characters from the classic spy series was called Napoleon Solo….now Griffiths has gone, well, solo.
Hot Brain from Muncle is out on July 25th.
Dan Williams