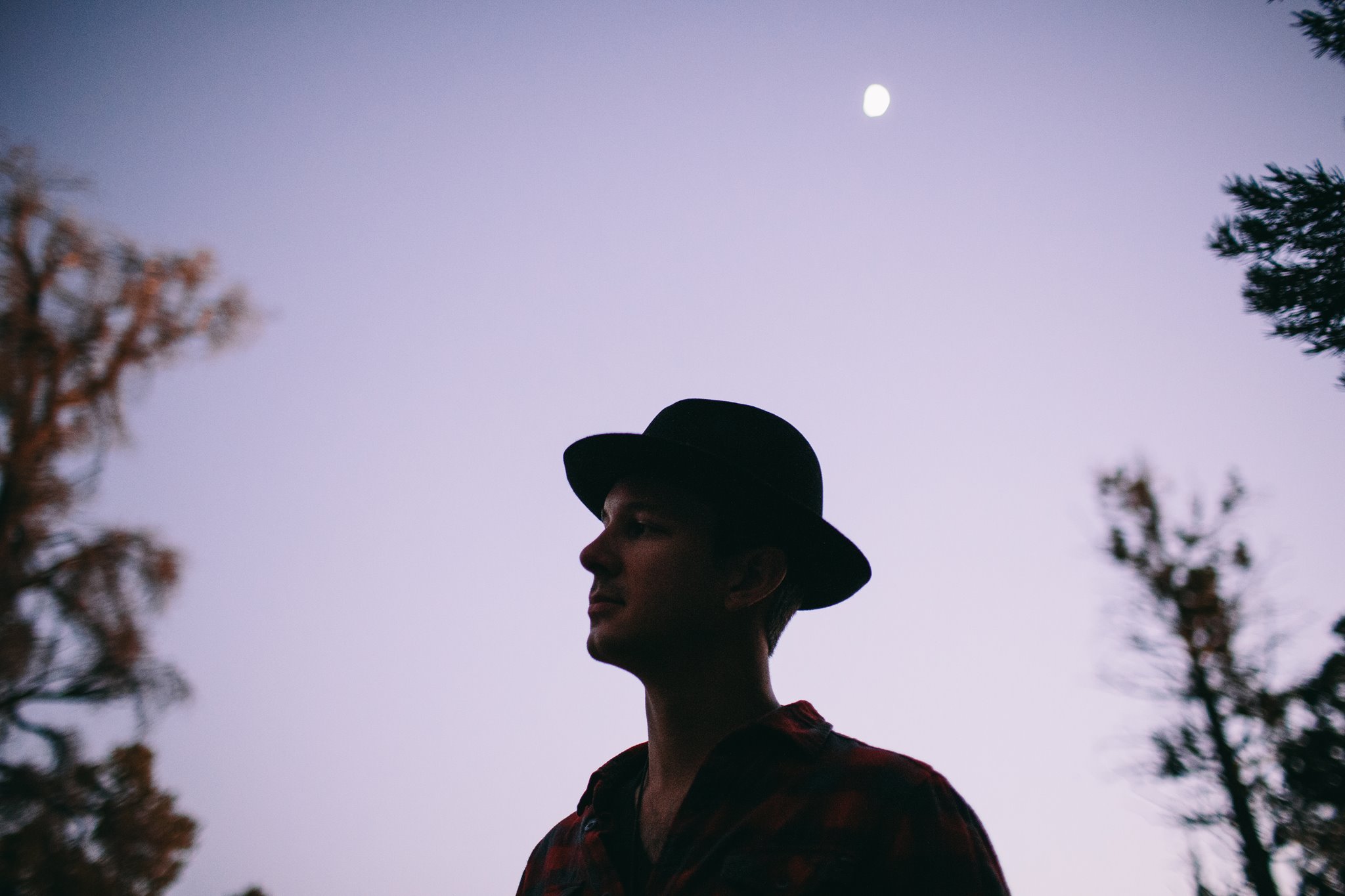 Our Artist of the Week is Californian Indie Folk Musician Jay Woodward.   Self-described as 'sombre & insane', Woodward's music is at times quite serious, however, there seems to be no proof that the latter is true….yet anyway.
Late 2013 saw the release of his debut album Letters We Told. Self-recorded, the album is full of 60's and 70's inspired folk tunes, based around Woodward's softly spoken vocals and acoustic guitar. Whilst the songs are a nod to a previous era, the production is certainly not, it is a wonderfully recorded album, with clean and crisp sounds. Growing up in the suburbs of New York, Woodward moved to West Virginia for College before ending up in California. His album does reflect a travelling spirit, and also explains why the music doesn't sound like it was born out of the Californian sunshine.
Although the album has been out for some time, Woodward has just released a brand new video for the track Howl. One of the highlights from the album, the clip was shot in Big Bear California and suits the woodlands inspired track. The acoustic guitar is the central point and provides a driving rhythm throughout. The double-tracked vocals begin the song with 'Deep within the forest I am right at home, the animal inside this wild beast needs to roam'. As with a lot of the album, Howl is instrumentally sparse, using vocal layering and overlapping electric guitar melodies to build the track to its crescendo.
The album is short and sweet, 9 songs that sit on or below the 3-minute mark. The one exception, Don't Fall Asleep, is a comparatively long 6 minutes, and strays from his normal indie/folk sound. It features a sparse electronic drum loop, electric guitar and keyboards, and is one of the stand out tracks on the album.
[youtube width="640″ height="360″]https://youtu.be/ORJXYrr_N54[/youtube]
Woodward's songwriting and vocal style is quite reminiscent of Elliot Smith, especially the title track Letters We Told, and Believe the Honest in Your Veins, both of which are highlights. The comparisons are in no way negative, kind of like Elliot Smith but better recorded, and less off-key. Comparisons can also be drawn with the storytelling folk of Conor Oberst, or older artists such Simon and Garfunkel, perhaps even Nick Drake.
For those who haven't heard his music, Howl is a fantastic introduction of Woodward's sound. Beautiful, well-crafted folk tunes that evoke a sense of open space and wild places.
Discover more from Jay Woodward
Words Nicholas Cheek.