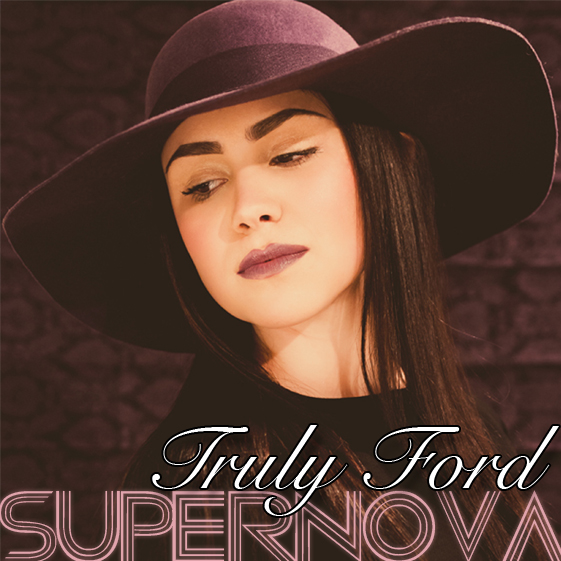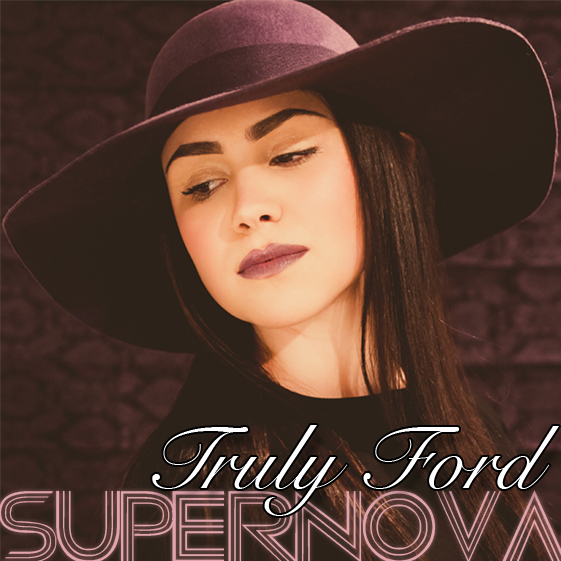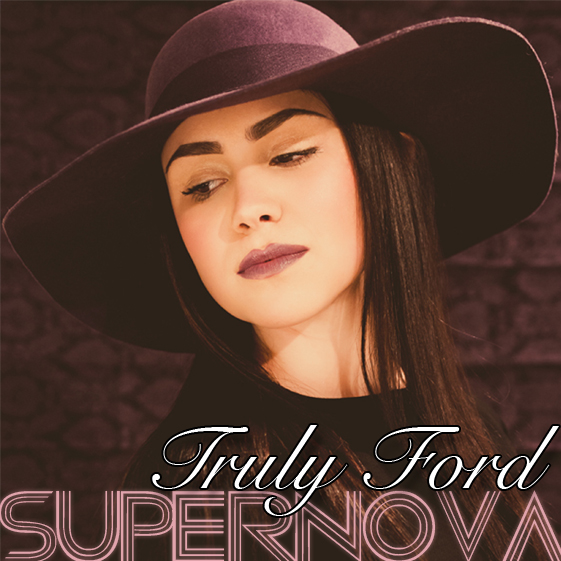 The most striking thing about Truly Ford is..? everything. At just 19 she has earned the backing of BBC Introducing and has just released her debut EP SuperNova. Her voice is comparable to the likes of Wilkinson – Afterglow and Sia's appearance in Flo Rida's 'Wild Ones'. Here is one artist who belongs in the public eye, and this release only proves that.
This must be the most musically diverse EP of the year: A release that will take you on a full circle journey from the dance floor to an open field and back again, all with Ford's outstanding, recognisable vocal performances as her hook.
[soundcloud url="https://api.soundcloud.com/tracks/116524478″ params="color=0c0703&auto_play=false&show_artwork=true" width="100%" height="166″ iframe="true" /]
Driving piano on lead track 'Live it Up' start the journey, grabbing your attention and refusing to let you loose. As the drums emphasise the chorus, the song transforms into a sound that surely has a home on Radio 1. "Only some live it up where dreams are made," A place where Truly Ford is surely heading for.
The journey continues with 'Heavy,' a stark contrast from the previous, introducing Ford's diversity at this early stage. Warm and acoustic with a melody similar to that of Lana Del Rey's 'Blue Jeans.'
Marching drums stand out as the feature in Battle Cry, an assumingly deliberate but far from cliché touch.
Black Dog and Tigers Eyes keep the mood mellow and acoustic, with beautiful strings and mellow acoustics in the first, to a folky almost country feel in the latter.
It's here the EP reverts full circle back to its upbeat, synth driven beginning with end track 'Gold' and leaves you in awe of such a young talent. The common denominator throughout this EP, and the feature that is bound to stay with you, is the consistent diversity and talent in Ford's voice.
The SuperNova EP is out now and available to purchase from iTunes. Truly Ford performs live for BBC Introducing in Oxford on November 23rd at the O2 Academy.
[youtube width="640″ height="360″]http://www.youtube.com/watch?v=T-nexks8VOE&hd=1[/youtube]
Mark Nichols