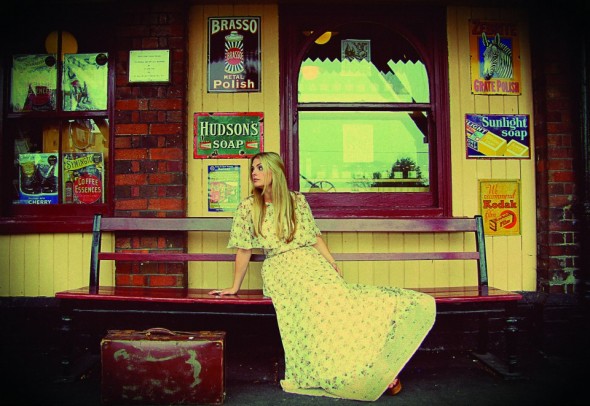 Introducing Goldie Reed, a 25 year old singer songwriter from Biggin Hill in Kent. Her debut single 'Bittersweet' rightly caught the attention of Bob Harris on BBC Radio. We stumbled upon her via Twitter in December and have been smitten ever since.
The single was followed by a debut, self titled album last September. The album is a delightful collection of blues-infused Americana with a distinct garden of England twist. It's a compelling listen from start to finish, with Goldie effortlessly flitting between sweet (Butterflies) and sassy (Pay Per View) vocal delivery. Listen and buy the album from BandCamp.
Hear 'Thoughts Of Mine' and an interview with Goldie on this week's Lost On Radio podcast.
Goldie has begun working on a new album and is currently organising a Spring tour. Something tells me her music would sound incredible during the sunset slot at a summer music festival. Book her!