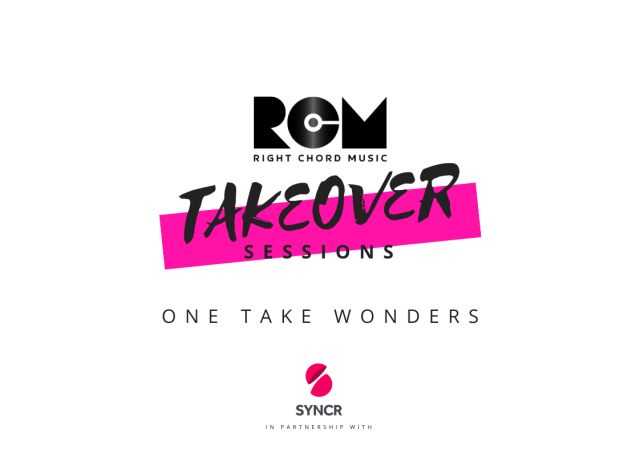 After running the world's first online only music festival in 2013 and creating their innovative Facebook Takeover Sessions in 2108, Right Chord Music are bringing the RCM Takeover Sessions 'One Take Wonders' to Instagram TV and inviting you to be a part of it.
Introducing The RCM Takeover Sessions
Back in February 2018 we launched the Right Chord Music Takeover Sessions, inviting incredible new artists to takeover the Right Chord Music Facebook page and play a special intimate gig via the power of Facebook Live.
We hosted 11 sessions with artists including: Anna Wolf, Austel, Natalie Shay, Georgia Meek, Katy Hurt, Dan Millson and The Nectars and delivered over 45,000 views in the process.
Becoming The RCM Takeover Sessions – One Take Wonders
Here at Right Chord Music we're always keen to evolve and grow which is why we're moving the Take Over Sessions to Instagram TV. The format stays largely the same, but with a little twist.
We're still inviting artists to take over our channel, but now we're asking you to film just two tracks (one original and one cover version) in one take, which explains the new name. RCM Takeover Sessions 'One Take Wonders'
Play The RCM Takeover Sessions
If you are interested in taking part visit our friends at
SYNCR
and complete the submissions process or visit our
contact page.
Promoting The RCM Takeover Sessions
The sessions will also be promoted across RCM's Facebook (12,000 followers) and Twitter (3000 followers). Paid promotion will be supplied to each video to guarantee reach. Each session will also be promoted on RCM's
Lost On Radio Podcast
which attracts listeners from over 150 countries.