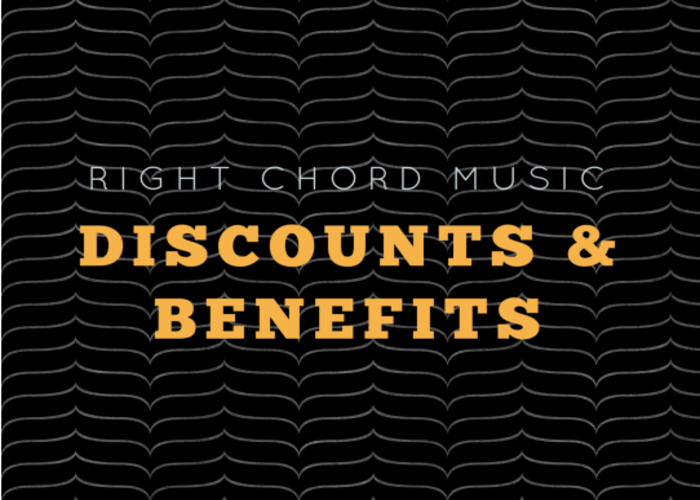 We are building a package of discounts and benefits to support every new, independent and unsigned band or artist that visits Right Chord Music.
Right Chord Music was set up to provide a voice and a promotional platform for the music we love. The kind of music which so often falls under the radar of the established music channels. We are totally independent. Nobody tells us what to review or what to feature. The only rule is passion. If we are not passionate about it, we don't feature it. This simple rule keeps us honest, and ensures we love what we do.
Since we started back in 2010, we have continued to grow and we are always looking to extend our offering to provide greater support and promotional opportunities for new, independent and unsigned artists. We now offer the RCM blog, the Lost On Radio show and the #RCMHangout Sessions. But we don't want our support to stop here.
We are building a package of benefits to provide tangible support beyond press exposure. We hope you find these useful, and we hope to continue to add to them, so watch this space.
Your support.
Thank you for contributing to the success of Right Chord Music. We hope you continue to enjoy the new music we champion. If you are a company or brand and want to help us support new artists through discounts, rewards or sponsorship endorsements we'd love to hear from you. Please contact us here.
Thanks for being a part of Right Chord Music