If you are are looking for professional help to promote your music, our growing database of trusted, experienced experts is designed to help you find exactly what you need.
All of our recommended suppliers offer Right Chord Music users preferential rates if we refer you, so choose 'Recommended Suppliers' on our contact form, if you are interested in any of these services. You can also use this form to be considered as a future recommended supplier.
Graphic Designers: Sasufi
Anne-Sophie Poirier (aka Sasufi) is a French born and Melbourne based designer. With a Diploma in architecture obtained in France and a few years within Fender & Katsalidis Architects in Melbourne, her passion for designing got her to start her very own multidisciplinary practice during 2010 with projects ranging from architecture to graphic design and photography.
Sasufi has designed for bands and artists including: Blackchords, Cordrazine, Dan Lethbridge, Laura Marling, Satellites & Siera Fin.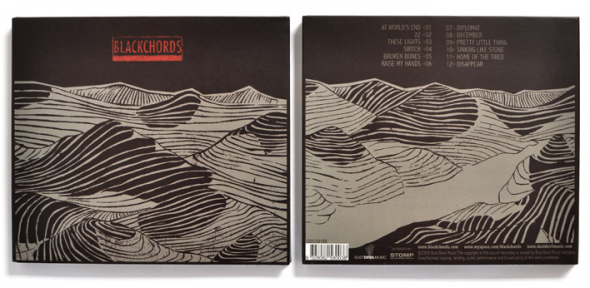 Photography / Design / Styling / Video Production: Woolhouse Studios
Even if you don't know the name Woolhouse Studios, you may know their work. Have you see the amazing graffiti Theo Keating did for his new Black Ghosts album? Well, that was done at Woolhouse. Ever seen those big advertising boards in Ibiza? They do them. Do you like the look of the Prodigy? There are the people behind their "smashing bottle" images. You can see where we're going; they're quite a big deal.
What separates Woolhouse from the rest is the way they fuse live-photography with mind-blowing special effects to produce something that looks truly unique. But they don't just offer photography, they are a RCM Recommended Supplier for all things visual including artwork, web design, styling and even video production.
Not satisfied with handling the big guns of the music world, Woolhouse Studios now helps up-and-coming artists. They dedicate 2 days a month to new up-and-coming artists. During these studio open-days they will be shooting 5 artists a day, providing simple and sleek press shots with the same level of perfection they are known for. These days will include one of Europe's leading photographers, retouching and makeup artists for female artists…. and all for the price of a cheap flight to ibiza or a night out in London! Interested? Complete the contact form above.
A London based recording & mixing engineer who has worked for a wide range of artists including newcomers and award winners. (Credits include a Grammy & Oscar winner) Peter works from his own mixing & production studio in North London. Peter is also a trained musician, who has played in his own bands as well as playing as a session musician live on radio (NRJ Germany) TV (MTV EMA's 2008), and at Europe's largest festival for electronic music (SMS).
Peter holds an Audio Engineering Diploma and Bachelor in Recording Arts and is a former lecturer for the audio engineering course at SAE Institute London. Peter is known for his easy-going nature and attention to detail.
Professional Fees: £35 per hour for recording & mixing – £50 per hour for mastering.Peter offers a 10% discount to Right Chord Music customers.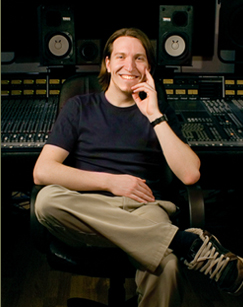 Remixers: Adam Pickering
Adam Pickering one half of alternative / folk duo The Daydream Club has created remixes for a variety of bands and artists including Blackchords, Coockoo and Tigers That Talked. All three of these remixes gained national radio airplay. Prior to The Daydream Club he created numerous remixes under the alias Lenny Picko for artists including Defend Moscow. Adam is a graduate of The Liverpool Institute of Performing Arts.
Check out some of his work here.
Session Musicians: Various
We can recommend session musicians covering: Drums / Percussion, Keys, Bass Guitar, Melodica, Glockenspiel, Vocals (male & female)
Songwriting: The Music Aviary

The Music Aviary is a group of London based eclectic songwriters and producers who collectively, have the breadth of skills and talent to work on any musical project, from Pop to Rock and from Film and TV to Country and from RnB to Dance. They write for breaking artists, and synchronisations in range of styles to suit the project. Collectively they have over 40 years musical experience. They regularly work on International projects, with coverage across North Amrica, Canada, Australia and Europe, including Germany, Scandinavia and France.
Website Design: I Can Make You Website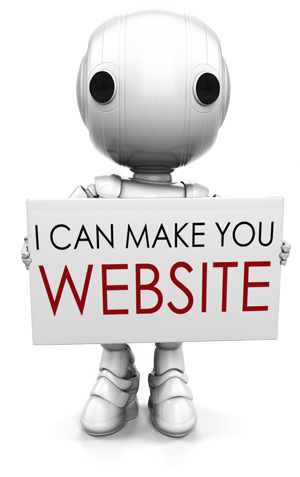 I Can Make You Website. Dave Hall creates unique websites for bands, musicians and performers. Slickly designed and affordable, Dave's sites are based on the massively popular WordPress platform, making them flexible and easy to edit and update, and all feature social media widgets, video galleries and audio players as standard. With a background working in music PR and marketing, Dave can help write the text on the site and guide you through every aspect of how you present yourself online.
To gain your preferential rates with our recommended suppliers, please contact us here
Return to full list of benefits