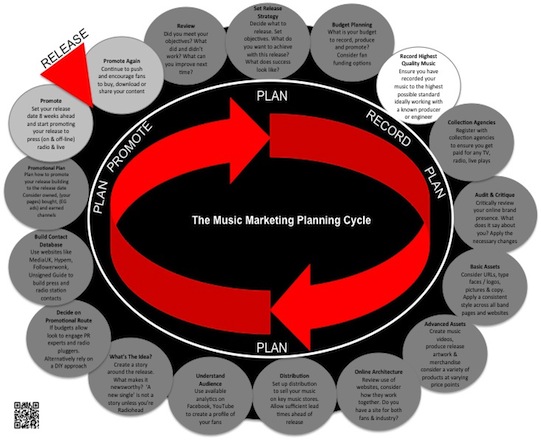 Right Chord Music was set up with one simple aim: To bring the discipline of the brand marketing to band and artist music marketing.
Articles: We trawl the internet, so you don't have to. We maintain a growing library of interesting and inspiring music marketing articles to help you.
Guides: We produce music marketing guides to help you promote yourself in the most effective way. Download them here: The RCM A-Z Guide To Music Marketing. The RCM Music Marketing Planning Cycle, The RCM Complete Guide To Music Marketing (Audio Guide)
Advertising: We now offer cost effective advertising and advertorial solutions for bands, labels, or music service providers. Promote your music, products or services to Right Chord Music readers and podcast listeners. Read more here.