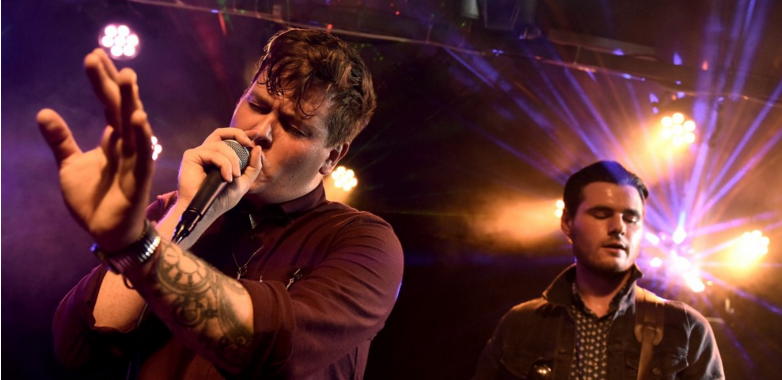 Breaking the band. Broken Witt Rebels. In this special episode of the Lost On Radio Podcast, we tell the story of Project Rebel, our audacious and successful attempt to break an unsigned band Broken Witt Rebels in just ten weeks using the power of media, content and story telling.
[adrotate banner="5″]
Breaking the band. In this show you'll hear how we:
Landed the Broken Witt Rebels on the front page of YouTube for 24 hours
Secured a nationwide outdoor advertising campaign for FREE
Got the band to Latitude Festival without a booking agent
Created a new marketing framework for unsigned bands
Helped get the band signed to Universal / Snake Farm Records
Thanks to KASHKA for lending her voice to produce the show titles and to Seenit for producing the clips you can hear on the show.
Broken Witt Rebels
The Lost On Radio Podcast
Lost On Radio began as a Podcast back in 2011, the show attracted listeners from over 80 different countries and was broadcast on 7 radio stations, in five different countries (US, Canada, Australia, New Zealand and the UK). However, after producing a total of 201 weekly episodes we decided it was time to sleep like normal people, so we've now moved to the weekly Lost On Radio Spotify Playlist.
Help us support unsigned bands & independent artists
Support independent artists by listening back to all previous episodes of the Lost On Radio Podcast and Playlist here. Never miss the best new music in our inbox, click our Spotify follow button below.
Get your music on the Lost On Radio Spotify playlist
If you would like to be considered for our Spotify Playlist please use the form on our contact page, including a short biography and some links to your music.
Additional reading and resources
Fans Not Fame: An alternative approach to promoting unsigned bands
How to get your music on Spotify playlists, advice from a band that have done it
Unsigned bands, stop wasting your money on radio pluggers
What unsigned bands can learn from Disney
[adrotate banner="4″]