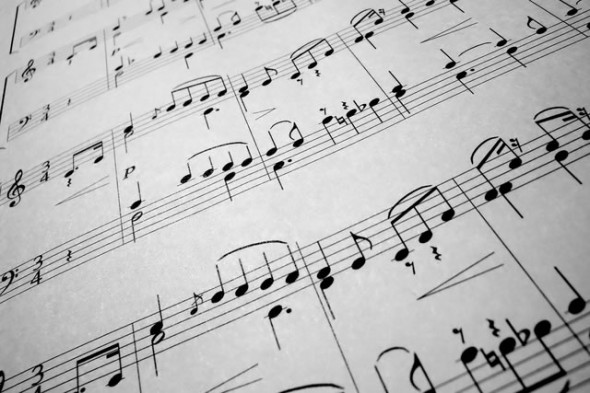 We've joined forces with our friends at Hit Songs Deconstructed to offer you 10% off their Pro Subscription package. (Normally $9.99pm for 12 months). Just click here and enter offer code rcmhsd to get started.
Hit Songs Deconstructed is a must read for all music professionals.
Learn how today's hit songwriters craft their songs from the inside-out through their Hit Song Deconstructed reports. Apply these principles and proven techniques to make your songs more infectious, engaging and memorable.
Gain the insight you need to stay ahead of the curve in an ever-changing musical landscape through their in-depth Special Reports. You'll know what's in, what's out and where today's Pop genre is heading as a whole.
Stay on top of what's hot with the #1 Hits Of The World and the U.S. #1 Hits Report. Learn the songs, their attributes and the trends dominating the singles charts in 10 countries throughout the world plus key U.S. charts including the Hot 100, Radio, Digital, YouTube, Pop, Rock, Country and R&B/Hip Hop songs charts.
What's Included In The Pro Subscription Package: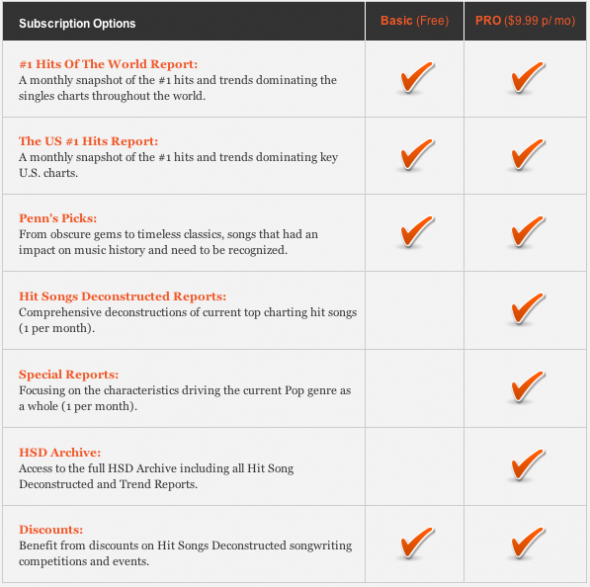 Our featured Artists of The Week receive a 20% discount off the Pro Subscription package.